Well, it has been a little while and we have been so busy! Seems like we have been running the last few weeks, and I have pictures to show...:)

Nicki was asked to sing "O Canada" on Canada Day, so here are some pictures from her special day...
This picture didn't finish downloading, but dial-up takes so long, I figured it was good enough...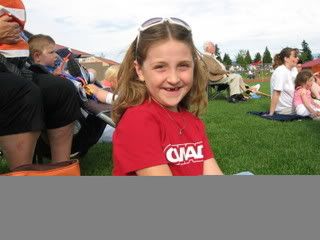 This is Nicki meeting the "Abbotsford Idol Judges"



Ryan being patriotic...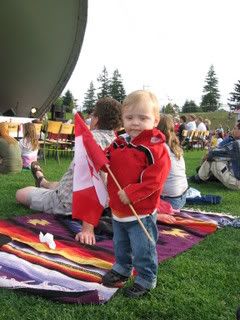 Joe and a friend ending the night with watching the fireworks show...