We took a day trip down to Mt St Helens and had a great time...We have all heard the story, but until you see it in person, it is hard to understand the depth of it all. Unfortunately we found the only cloudy day to visit...we never got to see the "tip" of the mountain, but were still able to get the idea.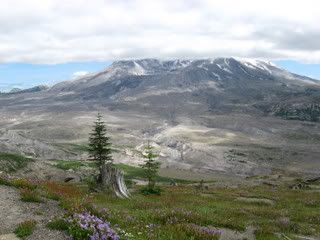 The Meier Family: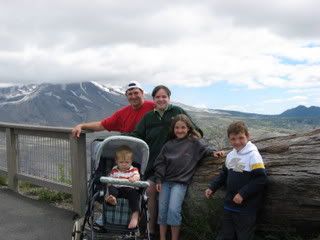 Ryan at a lake below the first viewpoint. (I can't remember the name, but this lake was formed after the eruption. When the mountain blew, it blocked other creeks and rivers, and they flowed into and made this lake...)



Nicki and Joe...



Meier kids having fun...