Well, it is a rainy day today, so it has given me ample time to play around with this thing. Many thanks to Jenny for helping me figure out the picture size. Although, I am not liking the blank upper right corner...what do you think? I don't know what or how I could put something in there. It is just looking "empty". Will have to play around some more. Ha.
I think I will post some pictures here...
Here is the Meier Family...(along with my neice in the front)...



Here is Joey: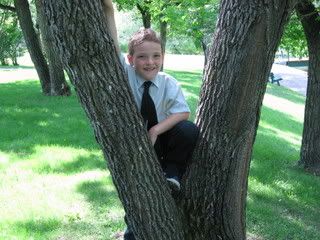 Here is Nicki:



Here is Ryan: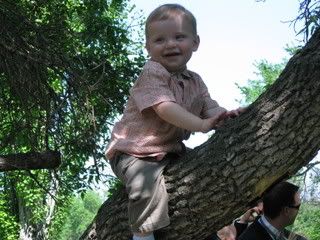 It will be interesting to see if they work. These were taken this weekend at Julie and Kelly's wedding. Good timing to have new pictures. There will probably be plenty of Meier Kid pictures, but I am sure the "parental" pictures will be few and far between. Sorry...
Well, I have to go. The kids will be getting off the bus in about 12 minutes. There goes my quiet afternoon...
see ya.